LANDSCAPE & HOLIDAY LIGHTING
Personal Custom Design
Huge Variety of Fixtures
Enhanced Atmosphere
Complete Maintenance & Repair
Perfect Installation
Safer Walkways & Stairs
Holiday Lighting Installation
LANDSCAPE LIGHTING
Landscape lighting is the perfect way to enhance the outdoor atmosphere in the evening. We feature a huge selection of LED lighting options and unique fixtures that add character, sophistication and safety to your home. We specialize in adding illumination to all areas of the exterior of your home. Our experts work directly with you to create the perfect lighting for your deck, walkways, gardens and landscaping.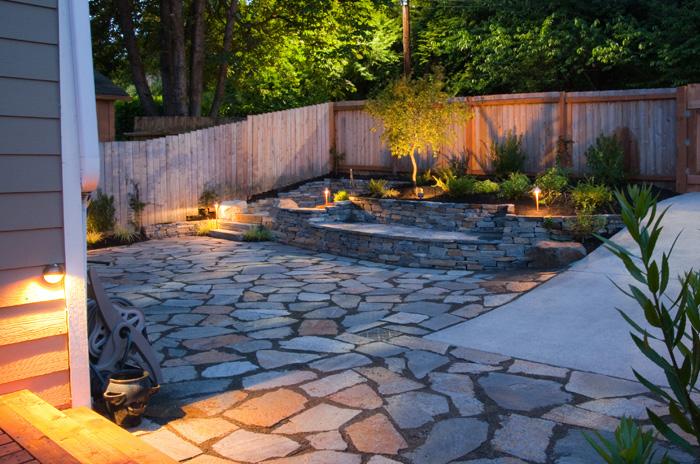 RESIDENTIAL EXTERIOR HOLIDAY LIGHTING
Ring in the holiday season with custom lighting from Ronnie Kenyon. Take a break from winter weather and let us do the hard work. We will design, install and remove your lights so you can spend more time with your family and enjoy the season. From icicle lights to traditional colored bulbs, we will exceed your expectations and create a site of beauty for all to see!
COMMERCIAL HOLIDAY LIGHTING
Don't have time to decorate your business for the holidays? Focus on your customers and let Precision install, maintain and remove your holiday lighting this year. Our professional crews will work with you to design the perfect scheme to express your personality and make your business glow in beautiful holiday lights.